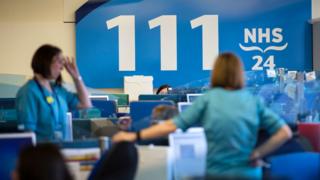 Ten more people in the UK have died after testing positive for coronavirus, bringing the total number of deaths in the UK to 21.
The UK's chief medical officer, Prof Chris Whitty, said all of the latest to die were patients in "at-risk" groups.
All patients NHS England gave details of had underlying health conditions and were over the age of 60.
The reported deaths were from around England including London, Birmingham and Leicester.
Prof Whitty said: "I understand this increase in the number of deaths linked to Covid-19 will be a cause for concern for many. The public should know every measure we are taking is seeking to save lives and protect the most vulnerable."
He gave his "sincere condolences" to the friends and families affected, adding "every single one of us has a role to play" in reducing the spread of the virus.
The 10 patients were being cared for by nine NHS trusts in England including Buckinghamshire, Sandwell & West Birmingham, Wolverhampton, Leicester, Barts, North Middlesex and Chester.
The total number of confirmed cases in the UK has reached 1,140. As of 9:00 GMT, 37,746 people had been tested and 21 patients had died.
The government said on Friday it estimated the true number of cases to be around 5,000 to 10,000.
UK Prime Minister Boris Johnson has been holding meetings with officials at Downing Street to discuss the pandemic.
A newborn baby and its mother are among the latest new cases of the virus in England.
Medics are trying to confirm whether the baby, who was tested at North Middlesex Hospital, was infected during birth or before, according to the Sun newspaper.
Government advice is that there is "no clinical evidence" to suggest the virus can be transmitted through breast milk.
"Infection can be spread to the baby in the same way as to anyone in close contact with you," it says.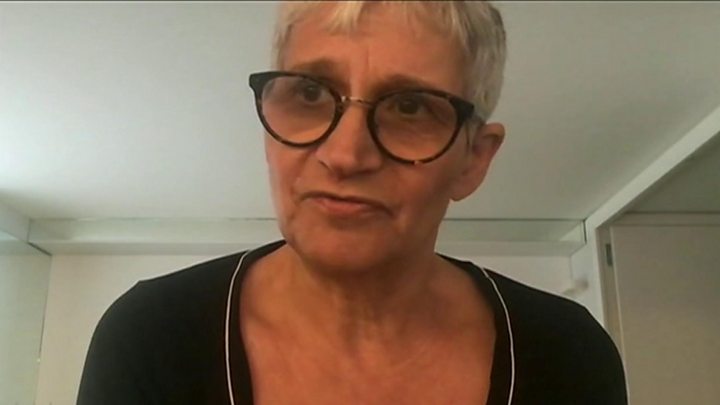 UK Prime Minister Boris Johnson has been meeting officials at Downing Street to discuss the pandemic.
Government sources said mass gatherings might soon be banned in the UK to ease pressure on emergency services. It is thought a ban could take effect as early as next weekend.
Events still set to go ahead include the Grand National in April, the 75th anniversary VE Day commemorations and Chelsea Flower Show in May, and Glastonbury Festival in June.
In other developments:
All Apple stores outside of what the tech giant calls "Greater China" – that is China, Macau, Hong Kong and Taiwan – have been closed for two weeks. The tech giant reopened all 42 of its Chinese stores on Friday after they were closed for a month, causing a huge drop in iPhone sales
Online supermarket Ocado has taken its app offline due to "performance issues driven by continued high demand" – while the website crashed for many users
People planning to visit elderly relatives this weekend have been reminded to take extra care, as the government released new advice
The Labour Party and GMB union are calling for the government to use empty beds in "plush private hospitals" to ease the pressure on the NHS. The union says there are about 8,000 beds in the UK's private hospitals.
In an unprecedented 24 hours, most of the world's major sporting events have been postponed or cancelled because of the pandemic
Catholic churches are preparing for the possibility they might have to suspend the celebration of Mass
Most of the world's major sporting events have been postponed or cancelled because of the pandemic, including the Edinburgh Marathon
Bath's annual half marathon is going ahead on Sunday despite local MP Wera Hobhouse saying it should be cancelled. Organisers said it is "now too late to cancel or postpone the event"
The National Education Union has written to the prime minister to ask why the government has decided not to shut schools to help reduce the spread of the virus and asking for "fuller disclosure" of the models it has used during its decision-making process.
Banning mass gatherings is not about curbing spread
When the government announced its move to the "delay" phase of its response to the virus, officials made it clear banning mass gatherings was on the table.
But it's not about curbing spread of the virus. An infected person is most likely to pass it on to those they are in close contact with – as a rough rule of thumb that's people within 2m (6.56ft) of them for 15 minutes or more.
So whether you are at a mass gathering, next to someone in a pub or travelling on a train, there is a risk of transmission. There is also plenty of evidence to suggest the risk is lower if you're outdoors. If you ban mass gatherings people just congregate in other places, such as the pub.
Instead, the logic of the move is to relieve pressure on the emergency services in attendance. It was always envisaged that this would be done when we started seeing significant rises in the number of cases – that is thought to be at least a few weeks away.
If the government acts sooner than that – next week as seems to be suggested – it marks a change in approach already. Officials may feel they have been bounced into it sooner than planned by the decision of the Premier League and others to cancel events – or the fact other nations have taken the steps.
But if they are still working on a longer time frame, nothing much has changed since Thursday.